What's the difference between an expedition and a trip? 
An expedition is woven into your life; a pulling in of necessity and pushing out of societal debris. A trip is a break, intentional removal of self from obligation, fear, responsibility...well actually a trip sounds kind of nice...But, alas, if you are here - perusing these expeditions - a trip is not what you are seeking. You are yearning to refer to time in terms of "before/after I learned how to chase sunsets." Perhaps you and this feeling are already friends and you are keen on honing the physical and mental power for your personal expeditions. Our expeditions are crafted to make the most of your time in the WILDerness. Think less bucket list parades and more solo skinny dipping in a no-name lake. 
We bring the logistical support, and knowledge of the area and you bring the curiosity to explore off the trail, and energy to engage with people who are looking to do the same. Together we will take on the tasks of navigating, cooking high-quality meals together, and empowering each other to be our better selves not only in the mountains but every single day. Ready to weave an expedition into your life?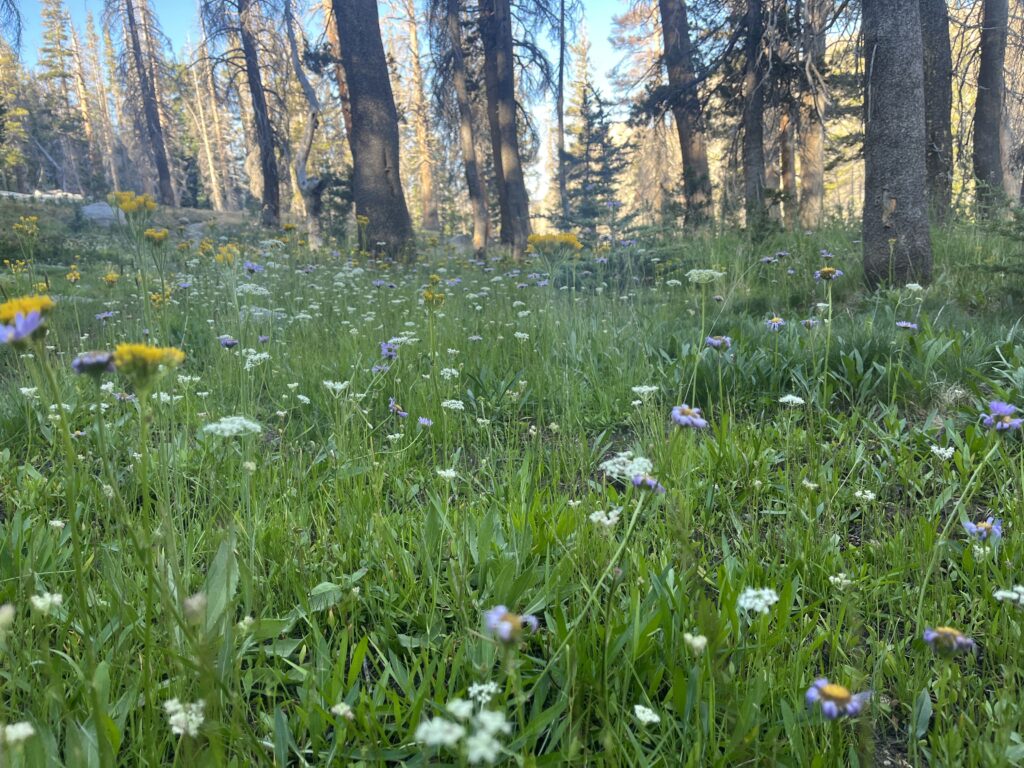 This four-day backpacking expedition is for folks who have experience day hiking and would like to make the transition to backpacking for the first time. This expedition is mostly on trail, but don't let that fool you - mountains don't bow down to anyone! Experience countless views of the most spectacular geologic formations you've ever seen.
Not seeing your expedition?
At Burning Daylight Expeditions, we thoroughly enjoy planning and executing unique experiences for folks. Whether you have your whole trip planned to the very last detail, or have a vague dream of greeting every sunrise for a week - we can create a Custom Expedition for you.